A BEAUTIFUL SMILE AND OPTIMAL
ORAL HEALTH STARTS HERE
Why Choose Wichita Dental Implants & Periodontics?
Implant & Perio Center of Kansas - with the highly-trained Dr. Marq Sams D.M.D and his exceptionally qualified
staff – places a special emphasis on dental implantation, the treatment of gum disease, and other services –
such as laser periodontal therapy, bone grafting, and sinus augmentation.
A BEAUTIFUL SMILE AND OPTIMAL
ORAL HEALTH STARTS HERE
Why Choose Wichita Dental Implants & Periodontics?
Implant & Perio Center of Kansas - with the highly-trained Dr. Marq Sams D.M.D and his exceptionally qualified staff – places a special emphasis on dental implantation, the treatment of gum disease, and other services – such as laser periodontal therapy, bone grafting, and sinus augmentation.
The front desk and clinical staff have always been very respectful, kind and helpful. I was happily impressed with the changes they have made to make their office safe during

this COVID-19 public health crisis. Dr. Sams goes above and beyond to address client issues. He's a caring, personable and highly competent clinician. I'm happy to recommend their services.

read more
Marlene R Ewert
18:40 05 Jun 20
Dr Sams and the staff were wonderful, knowledgeable and professional. Truly a joy to work with. All work done perfectly, painlessly and precisely! I highly recommend this practice

as did my dentist, hygienist and orthodontist.

read more
Brent Davis
22:23 04 Jun 20
I could not be any happier with how my first meeting went. I really appreciated the time spent educating me about the process and also listening to my concerns. I am feeling much

better about the work that I need to have done. Thank you!

read more
Louise Brinegar
22:07 01 Jun 20
It was a serious procedure but I never felt anxious or stressed. Dr. Sams is an excellent doctor and a real nice guy. He makes you feel like you're in great hands. His staff

is very nice and helpful. Couldn't be a better experience. Highly recommended!

read more
Timothy McCulley
22:18 28 May 20
I thought it was a great experience from the lady taking temps outside the entrance till the very end The doctor explained what he was doing and why he was doing it. His helper

was very nice also.

read more
Irene Davilla
23:06 27 May 20
Dr. Sams and his entire staff are phenomenal. I came in as a challenging case, so I thought, with a failed implant. Dr. Sams and his team were so thorough, compassionate with my

anxieties, as the implant was removed and completely started over. It was a process, but this was not a challenge for them. And Shelby administers the most painless numbing injections!! I just finished up with Dr. Sams on Wednesday, 05/20/20. Their safety protocol was top notch and was before the implemented guidelines for today. I wish I could remember all of your names and individually thank you! I will never hesitate to come back and I strongly recommend this team for all your special dental needs! Thanks again for all of you!!

read more
Jan Cozine
16:39 22 May 20
I'm always impressed with the professionalism and thoroughness of the staff and always leave with the confidence of having my teeth and mouth feeling great.
Dick Klausmeyer
00:29 21 May 20
Having been to Implant & Perio about 2 years ago for an assessment, I was very impressed and appreciative that upon my recent return, we were able to pick up right where I left

it. All questions I had were answered, options discussed, costs assessed and I left feeling that this was a business that I could trust with this major health and financial investment. Thank you so much!

read more
Chuck McNally
18:47 21 Mar 20
We have been to several different businesses that perform this type of work. Dr Marq Sam is by far the best. He is not egotistical, nor a "know it all", and does not have an

attitude. He is a great professional Dr that does flawless work and also listens to and cares about his patients.

read more
Gaylon Stafford
23:33 12 Mar 20
I found my experience with placement of 2 implants with a bone graft was very good. The sound of the procedure was overwhelming. After it was completed it was much easier than a

root canal. If you need an implant to replace a tooth, I recommend this dental provider . He and his staff are very supportive before and during the procedure.

read more
Ilonda Griffee
23:19 18 Feb 20
The experience yesterday with Dr. Sam's was with me-- Judy Mullen (not with my husband, Jim Mullen).Dr. Sam's had to prepare my gums for the near-term (4-months'from now)

replacement and implantation of a incisor tooth and a molar tooth-- two adjacent teeth on the bottom left side of my mouth.The procedure yesterday morning went very well, in my opinion, and compared to any past experience I've had... and I've had a lot of dental experience (I'm 70 years old).It's now the day-after the treatment. I've experienced no pain nor any adverse result of the process. I am quite pleased and rate Dr. Sam's ability at the top-of-my-list of lifetime dental work. Thank you Dr. Sam's.

read more
Jim Mullen
15:11 12 Feb 20
It was terrific. I highly recommend this dentist. He worked to explain my options and did a great job on the procedure. The staff was friendly and helpful. All around I highly

recommend this dentist and I will go back again if I ever need this type of dental services.

read more
PurpleKeow
01:52 07 Jan 20
Very friendly staff but I felt unclear at times about the work being done unless I asked. Could have communicated more. Had some trouble with an implant but Dr. Samms took time to

make it right. They were concerned about making the work be pain free and did a good job with this.

read more
Mike Grover
05:03 01 Jan 20
After a bad experience with an implant some years ago in Los Angeles from a highly recommended doctor, I was dreading another one this year but Dr. Samms and his very professional

team couldn't have been better. Using the latest equipment and techniques everything went smoothly, faster than expected and they gave me thorough aftercare instructions. I would recommend that anyone needing an implant go to the Implant & Perio Center of Kansas. Additionally their rates were very reasonable and less than several other full-service dental practices.

read more
Stephanie Warren
03:03 26 Dec 19
Staff was extremely cordial and efficient. Very relaxed atmosphere. Doctor was not eager to get after it. He asked for more time to study my situation and come up with the

correct solution.

read more
Ronald Teel
21:27 10 Dec 19
My 99 year old father and I go every six months for cleaning and checkups. Our hygienists are wonderful...thorough, respectful and considerate. They take the time to make sure we

are comfortable and our needs are met. Their expertise has kept our teeth healthy.Dr. Sams also comes in for a check up and a check in. He takes the time to review our xrays and tooth concerns. He never looks to incur unnecessary costs. He provides advice based on his expert opinion and the possible need for more dental work. I trust him completely. I am a college professor and my father was an aeronautical engineer. We know the difference a professional with integrity can mean in our lives.

read more
Susan Cohn
23:51 09 Dec 19
I was very impressed by everybody in the organization. Danielle was super knowledgable about the different processes you might go through. Dr. Sam's is very friendly and I look

forward to further consultation with him and his crew.

read more
Jack Carlson
23:13 25 Nov 19
When I recently had a tooth break off, the only Periodontist I would go to for an implant is Dr. Marc Sam's. He had done several implants for me over the years. I was extremely

happy with the results. This was my first time at his new office. His new office is beautiful and of course has the latest equipment. Everyone of his staff was very friendly & helpful. It was totally a pleasant experience. I highly recommend Dr. Sam's to anyone needing an implant. He is totally awesome.

read more
Rae Nelson
15:17 25 Nov 19
Loved the wow factor at this office. Staff was extremely professional and experienced. Dr. Sams was clear and concise and made me feel confident in my decision to move forward

with treatment.

read more
Sean Murphy
16:18 20 Nov 19
Very professional and organized: firm hand shake from receptionist, hygienist , doctor and finance specialist; no pressure and explained process very well. VERY Clean office.

I'm very happy with my consultation today, look forward to my implant appointment.

read more
Fang Richards
00:35 20 Nov 19
The installation of the implant was quick and painless. Dr. Sams and his staff are courteous and professional. I highly recommend this office if you are considering an implant.
Randy Mainquist
15:49 15 Nov 19
Went for consultation. Danielle was very friendly and informative. She made me feel comfortable. Doctor took time to answer all my questions and I didn't feel rushed thru at

all. I will be returning soon.

read more
Melissa Alexander
00:18 05 Nov 19
I've been a client since 2000. This is one of the best run practices I've encountered anywhere. The staff, hygienists and doctors are all top quality. I will be a client as

long as I live in this area.

read more
Russell Hall
23:09 30 Oct 19
I was really impressed with Doctor Marc Sams and his staff. They were all very friendly, open and most of all, professional. I would refer everyone I know to them.
Michael Ferguson
22:43 21 Oct 19
I have never been treated so kindly at any type of medical office as I was here! I only had a consultation, but I get such bad anxiety going into the dentist and they were so

great at making me feel better.

read more
April Harter
00:52 18 Oct 19
I highly recommend Implant & Perio to anyone who needs work. I have had an implant put in by Dr. Sams, which I would call a flawless experience. I always get nervous when it

comes to my teeth, but the staff was very informative, the process was simple, and made sure I was okay as the procedure was taking place. I just had an extraction done by Dr. Shan this week and was the same perfect experience. Thank you to the staff and the doctors who assisted me. You all are amazing!

read more
Brian Burleson
23:05 16 Oct 19
I was super nervous for my procedure but the staff made sure I was comfortable and kept talking to me to ease my nerves. I would definitely recommend this place to everyone! Dr

Shanthakumar was wonderful!!

read more
Talissa Madrigal
17:56 08 Oct 19
If I could give Wichita implant and perio more than five stars I certainly would. From my initial no pressure consultation with cristy who took the time to explain the pros and

cons of each procedure and made my choice easier, to the excellent and professional service I received from all the ladys at the front desk to the wonderful treatment I received from the ladys who performed my work in the back. Dr Sam's I truly do appreciate you for being patient and going the extra mile for me. I wish every experience was as pleasant as what i received at your office. Never a negative visit from start to finish. There is only one chance to make a good impression and that's what you have done for me. I love my new smile and so does everyone else. I would recommend your to everyone who needs your service. Once again thank you .

read more
Curtis Brewer
12:53 04 Oct 19
The staff is very friendly. Dr. Sams is great! I would recommend this office to anyone.
Melissa Clouatre
13:45 13 Sep 19
Great doctors and staff. Very nicely decorated and clean facility. Would highly recommend.
Kaitlyn Whiteman
23:56 28 Aug 19
The staff and service at this practice is the BEST!Thanks to Stephanie, I no longer dread having my teeth cleaned and even look forward to it!! Everyone is very professional and

highly skilled with the latest technology, and they are also friendly, caring, and gentle! It is obvious that Dr. Sam's seeks to provide the best possible care, and he doesn't suggest or recommend unnecessary procedures. He is AMAZING. I am thankful for this practice!

read more
Our first visit to the office was wonderful! The staff was very welcoming and easy to talk with. Dr. Shanthakumar was so helpful and took the time to fully explain the

procedures my daughter would need. We are new to the world of periodontics and it was comforting to know that we will be well taken care of!

read more
Wendy Goldsmith
15:12 31 Jul 19
From the front desk people to the person who went over my payment plan at the end of my appointment I can't say enough good things about this office! Customer service seems to be

a priority to this doctor and his staff. I was blown away with how patient orientated they are. The dental hygienist, Shelby, is so informative, and smart! Dr. Sams explained very throughly the issue with my teeth/gums, and laid out a treament plan that made sense to me. He answered all my questions, and seemed like he had all the time in the world to talk with me about my gums and teeth.

read more
Regan Sellmeyer
01:10 30 Jul 19
My whole experience with office staff was great. The doctors assistants were exceptional, very kind and professional. Dr Sams is an exceptional person and surgeon. I would

recommend Dr Sams and staff to anyone.

read more
Terry Hinnen
15:50 28 Jun 19
We trust Dr. Sams and his team to care for OUR patients, our own family members, and our team's oral health. Always rave reviews from whoever we send their way. You guys are

AWESOME!! We always enjoy working with you, and know that you always take exceptional care of whoever we send your way.

read more
Great experience at Dr Dams every time I visit. He is a personable guy and talks/listens to hos patients. Great supporting staff also!
mark tetteh
00:45 18 Jun 19
Everyone there is concerned about the patient's comfort. I had a very positive experience considering I had a tooth pulled and an implant placed.
Cynthia Schaker
00:28 18 Jun 19
The explanation of the procedure was fully explained so that I could make a well informed decision. The staff was wonderful.
Liz Armstrong
13:27 13 Jun 19
My first visit to Dr Sams was very positive for me. Unfortunately I do not remember the young lady's name that took care of me but she made me feel very comfortable. Dr. Sams

seemed very interested in my situation and seems like he will be willing to find a solution that I can live with.

read more
gary schultz
19:17 09 Jun 19
The Implant & Perio Center is amazing. The staff are warm and friendly. One of the best dental experiences I've ever had!
Marcia Mendez
13:46 04 Jun 19
I have been having my teeth cared for at Implant & Perio Center of Kansas (previously Dr. Charles Squire) for nearly 25 Years. The service has always been excellent! I highly

recommend them.

read more
Carl & Tracy Manderick
01:45 28 May 19
My experience with Implant and Perio of Kansas was nothing but great. I had gum issues, and the laser surgery, along with the cleanings, greatly improved the condition of my

gums.I'm very thankful for the treatment I received. Since I have to travel about an hour for the treatment, I really appreciate the prompt service.The staff there is wonderful, particularly Danielle, and Dr. Samm, who I see on most sessions. It is a great Dental Facility, with friendly, competent people. They deserve 5 starsDan Rohret

read more
Dan Rohret
17:59 24 May 19
My experience with Implant and Perio of Kansas was nothing but great. I had gum issues, and the laser surgery, along with the cleanings, greatly improved the condition of my

gums.I'm very thankful for the treatment I received. Since I have to travel about an hour for the treatment, I really appreciate the prompt service.The staff there is wonderful, particularly Danielle, and Dr. Samm, who I see on most sessions. It is a great Dental Facility, with friendly, competent people. They deserve 5 starsDan Rohret

read more
Dan Rohret
17:59 24 May 19
A great experience. Friendly. On time very professional. Very good results. ThankYou
E. Ruth Salsberry
13:32 17 May 19
The entire staff was very courteous and welcoming. Everyone was very informative and knowledgeable. I would definitely recommend.
Ashley Rhoden
12:57 15 May 19
Dr Sams and his staff are kind, gentle, and calm! So needed when you are having work done like this! Dr Sams has personally called after a tough procedure to check on me. They

make it easy to communicate by welcoming calls if you have questions or are worried about your situation. All around , every staff member is courteous and qualified and will go beyond the ordinary to help! I'm grateful for each of them!

read more
Polly Berry
11:49 07 May 19
Historically, visiting the Dentist would be something I dread - that's not possible with this group. From the second you walk in until the moment you walk out, you feel like you

are at home. This team is exceptional!

read more
Shannon Stiles
09:15 07 May 19
Excellent care and service as always ! I love Dr Sams and the quality of his work is the best of the best. The staff is outstanding and goes above and beyond to meet your needs

and make you comfortable!! Dr. Betty Lessard

read more
betty lessard
01:11 01 May 19
Very excellent customer service and friendly. My hygienist, Shelby, was very helpful and detail about my cleaning and she took her time to make sure every corner and gaps in my

teeth. Excellent work and would recommend them to anyone.

read more
Samuel Fruean
21:09 19 Apr 19
Staff professional and well trained. Did a good job. Dr. Sams knows his business.
Bill Hull
00:01 13 Apr 19
I have a 5 year history with Dr. Sam and staff - they are wonderful and would not think of going anywhere else. I needed several implants due to a bad infection, the procedure

was flawless. Dr. Sam is a great periodontist, he explains everything so you can easily understand and thoroughly answers any questions you might have. One more added note: he has the most wonderful smile and laugh.

read more
Sherryle Enguehard
17:18 12 Mar 19
After going through the process of having implants, Dr. Sams and his staff are very professional, and makes the experience a pleasant one, the entire staff is a team that makes

you feel welcome, thanks to this team for giving me a great smile!!

read more
Darryl Atherton
00:24 02 Mar 19
Staff was very welcoming, knowledgeable and thorough for my consultation. All questions were answered satisfactorily. Several payment plans were offered since dental plan does

not cover this service.

read more
Clean office! Dr Sams and his staff are very personable and caring! I felt confident allowing them to do the perio work I needed! A front tooth implant!
Jenny Colston
13:56 20 Feb 19
I have dental anxiety and had an implant done this week.Dr.Sams and his staff put me at ease and made me feel very comfortable.I appreciated the offer for conscious sedation and

feel it helped alot.I would recommend Dr.Sams to everyone!

read more
Nancy Watkins
15:38 15 Feb 19
Excellent first experience. The staff was very welcoming and professional. The exam and time with the doctor was personal yet efficient. Everything about my first visit was

positive.

read more
Dr. Megan Baldwin
15:29 13 Feb 19
I was greeted warmly and advised of a change in the service. Stephanie is great, personable, efficient and caring. The personnel at the front desk were helpful in scheduling

my nest appointment. Everybody was very friendly.

read more
Jim Gustavson
16:18 08 Feb 19
Dr. Sams is a personal caring doctor. He called me directly to check on me after having a surgical procedure. His staff are top notch in their communication and it's been a

pleasurable experience all the way through. I look forward to the completion of my dental implant with Dr. Sams.

read more
Loren Biggoose
00:05 07 Feb 19
Dr Sams helped my wife out when we were in a pinch. She had a baby tooth that never came out and when it was removed an implant had to be placed. You will not meet a nicer more

professional doctor and his work was excellent. Our regular dentist commented on how great the work looked. From the beginning everything was explained to us and we never felt more comfortable with a health care professional. Everyone at that office was amazing and I would never let any family member or friend go anywhere else if they need specialized dental care. Thanks Dr Sams, Kelly and the entire staff. YOU GUYS ROCK!

read more
John Kauffman
10:36 03 Dec 18
Staff is amazing! They take their time to explain your treatment options, the pros and cons of each option, and the costs involved. Welcoming atmosphere, highly trained staff
Ginger Cullen
03:50 24 Nov 18
I was very fearful of having an implant as I've had minimal dental work. The staff were very accommodating and explained the procedure throughout the entire process. Dr Sam's is

a perfectionist, and made sure my implant looked great! Wouldnt go elsewhere!

read more
Doreen Cox
23:07 31 Oct 18
The entire staff are a pleasure to visit. They provide top notch professional service as well as personal friendliness. Brenda, my hygienist, is a true joy.
Jacqueline Olsen
20:58 26 Oct 18
I had a periodontal procedure done with Dr. Sams couple of months ago. Procedure went well but I developed a complication during healing. But how Dr. Sams and his team took care

of the complication and helped through the process was amazing. No doctor wants to cause complications but it does happen and lot depends on our body's physiology. They were always available to answer the questions and see me during the healing process. Wonderful team, great Doc, very professional.

read more
Arpan Doshi
18:10 22 Oct 18
I have had 4 implants by Dr. Sams. Like the other reviews, I highly recommend him. He is professional and personable. All of his staff is friendly and professional which of course

gives Dr. Sams another star. I don't think he would allow a staff member to be otherwise. Most importantly, Dr. Sams is highly trained in implant procedure, I would not trust anyone else. There are so many dentist now that advertise as implant specialist with barely any training. I suggest if you need implants you go to Dr. Sams and forget those that do so much advertising or are " cheaper". Even my regular dentist told me there are many dentist jumping on the "implant wagon" with a few weeks of training. Yikes! Do your homework!

read more
I've had nothing but a good experience with Dr. Sams. They are professional and thorough and seem to genuinely care about their patients. I highly recommend!
Jason Rule
11:18 04 Jul 18
The office staff was very knowledgeable and went above and beyond to work me in for a last minute appointment. Brenda the hygienist took the time to explain what she was doing

during my cleaning and was very efficient and through!

read more
Ashley Wayne
21:21 19 Apr 18
The staff is always professional and kind. My hygienist is very skillful and knowledgeable and always offers solutions to any of my problems. I rarely have to wait for my

scheduled appointment.

read more
Nia and Langston Daily vlogs
16:48 17 Apr 18
Dr. Sams and his entire staff are excellent on every level. They provide care and treatment using the most updated equipment and advanced procedures. They are gentle, caring and

always teach me improved ways to maintain good oral health.The total office experience offers a soothing atmosphere , supportive and efficient people, and excellent health care. The office is located in an easy to find location with curbside parking - another plus in the medical world. Make your teeth happy and take them to Dr. Sams.

read more
Janet Fowler
16:55 11 Apr 18
Update 4/11/2018. After 4 years of treatment with Dr. Sams, my insurance carrier decided, on their own, without consultation and without concern for my periodontal health to

cancel coverage for my treatments. Treatments that reduced pockets from the "10" range down to "4". Treatments that arrested the deterioration of bone and gum, that ended daily bleeding, that eliminated the oral bacteria causing periodontal disease. Once again Dr. Sams, Stephanie, Jody, Bethany, Ashley and all the staff that I have not acknowledged here worked together to produce a treatment plan explaining to and reinforcing the need for this continued care. My insurance carrier changed their decision.This is the kindest, most accomodating, professional, compassionate, caring and fun group of periodontal specialist I've had the pleasure to work with.

read more
phillip murphy
14:03 11 Apr 18
Meet Dr. Sams
Skill and compassion go hand in hand when providing exceptional patient care. As a dental professional, I stay up to date on the latest advancements in dentistry in order to provide the most current treatment options for my patients.
As a doctor, I recognize that my patients are unique individuals who have placed a great deal of trust in me and my team. That is just one reason why I value each and every patient relationship.
I appreciate the time you've taken to visit this site and find out more about this dental practice, my team, and the many services we can provide to help you achieve optimum oral health.
Don't hesitate to call me for any questions that you may have! Schedule an appointment with us today!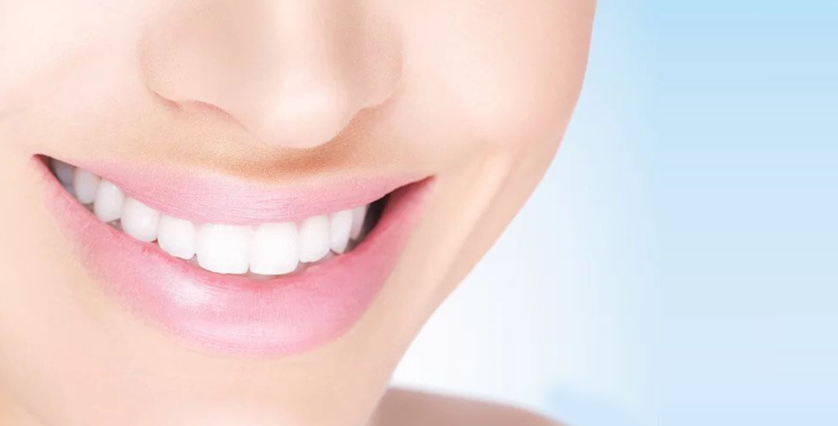 YOU DESERVE A
SPECTACULAR SMILE
Your Care Comes First
The professionals at Implant & Perio Center in Wichita firmly believe and stress the fact that the foundation of a spectacular smile is the soft tissues within the mouth.
Patients are not only educated on the importance of properly caring for the teeth, but they are provided with the know-how and reasonings behind the proper care of the gums, as well.
Not only does our facility provide patients with multiple resources and lessons on optimal oral health, but we are equipped with Nobel Vision – a special televised channel that is geared to educate the public on oral health and the treatments that are now available to them for various issues that detrimentally impact the mouth and the surrounding regions.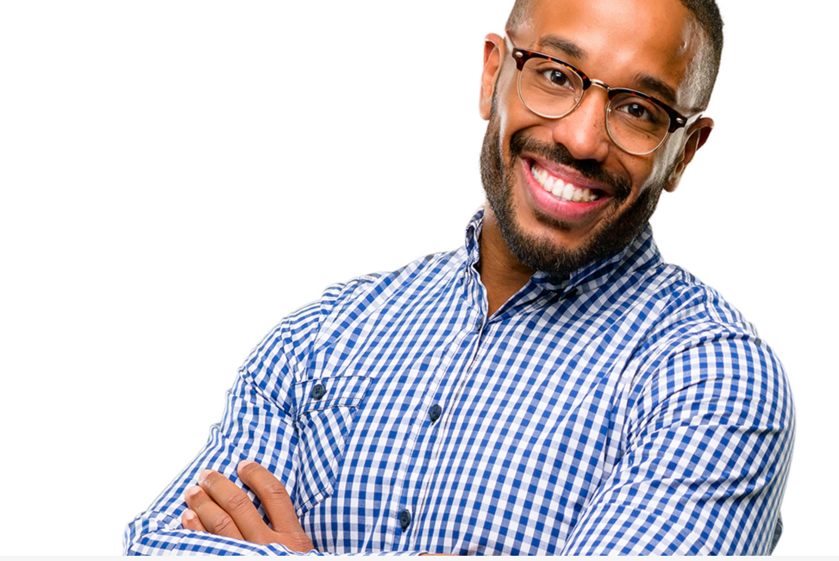 YOUR COMFORT IS
OUR PRIORITY
We Believe You Are Unique
Our Wichita practice places a special emphasis on the comfort, care, and customized treatment plan of each patient. Each individual that walks through the doors to the facility is greeted and treated as a unique individual.
Not only will you be provided with the comforts of a state-of-the-art periodontal facility, but, you will receive the care that is individualized for you, your needs, and your expectations.
In addition to this, Dr. Sams displays the highest level of sensitivity to the needs, experience, and education of his patients.
He calmly details each complication that is discovered, reviews the suggested treatment plan, and explains all aspects of the customized care so that you completely understand the what, why, when, and how of your dental issues and your accompanying treatment plan.
According to current clients, our doctor and staff members are friendly, approachable, and available to our patients. That level of professionalism, friendliness, and genuine care is a true rarity in today's world and a definite gem!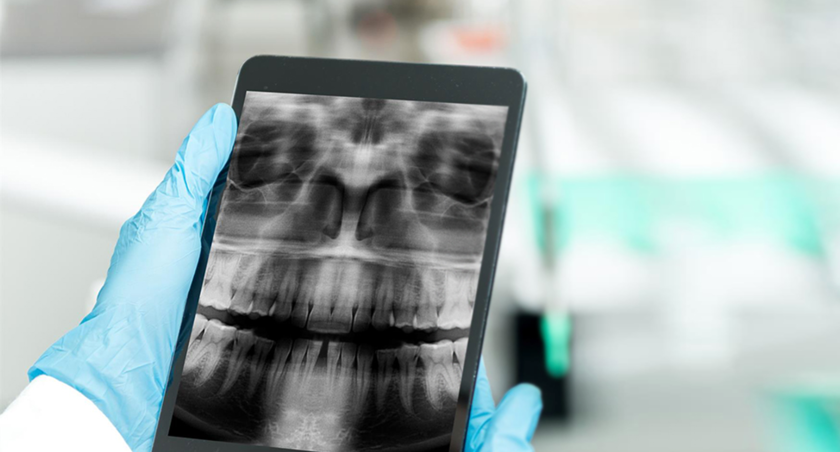 MODERN TECHNOLOGY
State-of-the-Art Equipment
Established in the year of 1986, our Wichita dental implant and periodontics facility has seen, used, and experimented with a vast array of equipment and designs; however, now the entire practice is completely digital.
Examples of the digital-based technology that is now an integral part of our practice includes digital panoramic imaging, x-ray equipment that utilizes digital technology, a digitally-enhanced Nomad machine that produces much less radiation than traditional units, and a vast array of other technologically-advanced tools and devices.
By utilizing the most modern of all devices, instruments, and tools, we are able to deliver high-quality customer care, in half the time, and at the most competitive costs.
Here's a Map To Our Location
Request Your Appointment Today!