SINUS AUGMENTATION
Find out how a sinus augmentation procedure from Implant & Perio
Centers of Kansas can increase the success rate of a dental implant
where there is insufficient bone in the jaw of the recipient.
A Sinus Augmentation May Provide a Place for the Bone to be Grafted
If you are in the market for the placement of a dental implant, it is imperative that you realize the implant procedure's success rate will be heavily dependent upon the amount of bone present and the quality of that bone in the jaw, as that will be where attachment of the implant will take place.
This root is the foundation to all success with a future implant. The reason is that the replacement bridge or the false tooth that will be placed in the mouth will need to be placed directly on this root in order to improve the aesthetics and functionality of the mouth. This is where sinus augmentation comes into place.
This process helps to increase the overall size of the sinus membrane and raise the membrane so that a solid sinus floor may be established. This provides a space for the bone graft to be placed.
Immediately after placement, the dental implants may be placed into the area of the jaw that is impacted. In most instances, this is the back region and – more than likely – in the upper jaw region. If you have any questions about this procedure, be sure to contact our Wichita office today.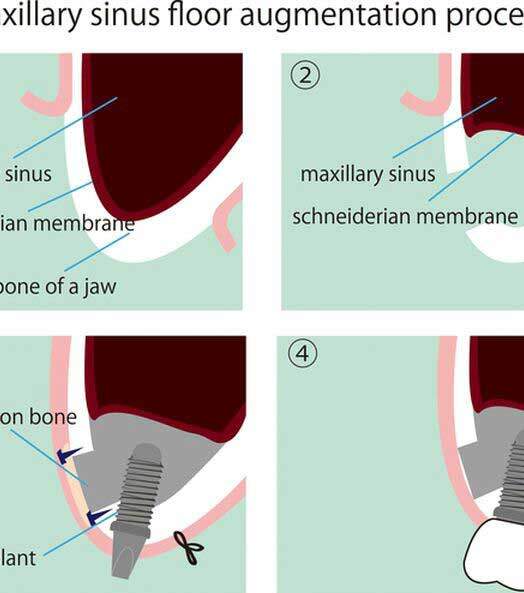 Benefits of Soft Tissue Grafting
Soft tissue grafting is considered to be a highly versatile procedure that results in numerous benefits.
When periodontal disease invades the mouth, it quickly destroys all of the soft tissue, therein. Soft tissue grafting aids in halting tissue destruction and the loss of the bone within the mouth.
As mentioned previously, those that have exposed roots may experience pain and discomfort – especially when eating and drinking. Soft tissue grafting helps to eliminate pain and discomfort by covering the root and decreasing the amount of sensitivity that occurs.
Those that suffer from gum recession may experience complications in the appearance of their smile. Their teeth may look too long or may even appear to be uneven. Soft tissue grafting helps to correct these issues by augmenting the gum region and optimizing the symmetry of the smile.
QUESTIONS?
If you have questions about dental implants or would like to schedule a consultation, please contact us at our dental practice today!