MEET DR. MARQ J. SAMS
Skill and compassion go hand in hand when providing exceptional patient care.
As a dental professional, I stay up to date on the latest advancements in dentistry in order to provide the most current treatment options for my patients.
As a doctor, I recognize that my patients are unique individuals who have placed a great deal of trust in me and my team.
That is just one reason why I value each and every patient relationship.
I appreciate the time you've taken to visit this site and find out more about this dental practice, my team, and the many services we can provide to help you achieve optimum oral health.
Don't hesitate to call me for any questions that you may have! Schedule an appointment with us today!
DR. SAMS IS AN ACTIVE
MEMBER OF THE
FOLLOWING DENTAL
ASSOCIATIONS:
Dr. Sams received his Doctor of Dental Medicine (D.M.D.) degree in 2006 from the internationally recognized University of Louisville School of Dentistry. He completed an advanced post graduate program in South Carolina at Palmetto Health Richland, general practice residency.
He returned to the University of Louisville to gain training in Periodontics and received his certificate in Graduate Periodontics in 2010. In addition to his specialty certification, Dr. Sams obtained a Master of Science (M.S.) degree in Oral Biology from University of Louisville.
Dr. Sams thesis defense was focused around site development and dental implant placement, hence his special interest in these areas. He received the best Oral and Clinical Research Presentation at the Academy of Osseointegration meeting in March 2011.
Dr. Sams is a Diplomate of the American Board of Periodontology and stays very active in the dental community. He is the President for the Wichita Dental District Society for the 2016-2017 term and looks forward to serving in the years ahead.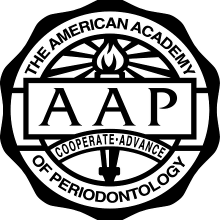 American Academy of
Periodontology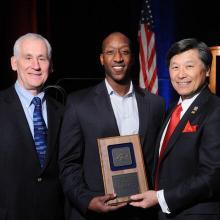 Longstanding Service In
Dentistry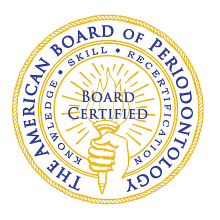 American Board of
Periodontology
IMPLANT & PERIO CENTER OF KANSAS
(316) 683-2525
WEST OFFICE
13605 West Maple, Suite 107 Wichita, KS 67235
Monday: 7:30 – 4:30
Tuesday: 7:30 – 4:30
Wednesday: 7:30 – 4:30
Thursday: 7:30 – 4:30
Friday: Closed
EAST OFFICE
9100 E. 29th St. N. Wichita KS United States 67226
Monday: 7:30 – 4:30
Tuesday: 7:30 – 4:30
Wednesday: 7:30 – 4:30
Thursday: 7:30 – 4:30
Friday: 7:30 – 12:30